Frequently Asked Questions
Here is owner frequently asked questions about using PPS Homes, LLC when leasing your home. If you cannot find the answer to your question here, please contact the office at (253) 426-3005.
How do I know if I'm getting a good tenant?
PPS Homes utilizes a multi-step screening process which starts with a telephone interview upon receiving an inquiry on an advertised home. A written application and detailed screening are required for each adult applicant. Screening includes Credit, Employment, Criminal background, Evictions search, Landlord Verification, Social Security, and personal interview.
Should I allow pets?
A large percentage of applicants have pets, so it's a good idea to consider the pros and cons. We've learned some effective ways to minimize the risk of damage or loss due to pet damage. Please ask us for details as they pertain to your property.
Where can I see the ledger for my account?
Each owner is provided credentials to the Owner's Portal where account details are available to view at any time.  The Owner Portal is located on the top of the website on every page of our website  Each account is displayed in a simple ledger format showing each credit and debit.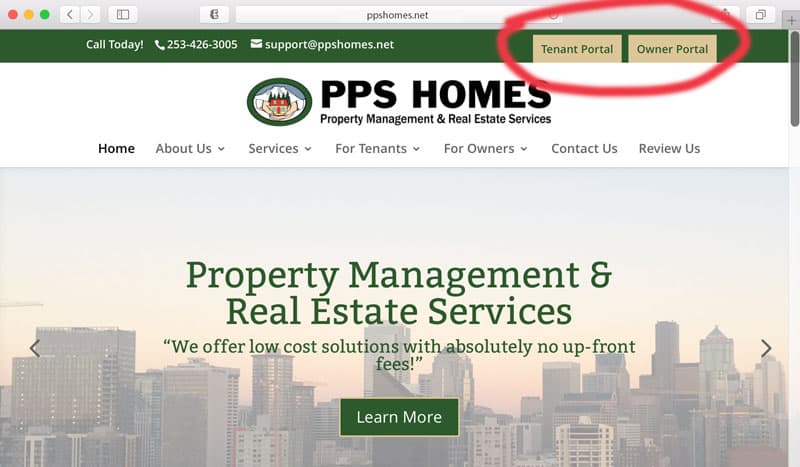 How do you find new tenants?
The majority of prospect leads come from Internet-based websites including Zillow, Hotpads, Trulia, and AHRN.  Each website produces a unique group of civilian and military prospects. Once we receive an inquiry, each prospect is screened utilizing the same multi-level process, beginning with a telephone interview, to get a snapshot of the prospect and their needs.
How will maintenance items be handled?
Tenants report work orders at the Tenant Portal. After review, we can efficiently dispatch the appropriate contractor to quickly resolve the issue. We utilize a variety of handymen and specialized contractors in order to minimize maintenance costs. Repairs that are projected to exceed the maintenance reserve require owner approval. PPS Homes staff is available at all times to respond to high-priority repairs.
How do you handle rental increases?
We continuously monitor rental values in order to make recommendations to the owners when lease terms become eligible for renewal. Comparable homes, seasonal influence, and trends are considered when making a rental rate recommendation to an owner. In addition, the past payment performance and tenant care of your home are considered when renewing a lease.
Owner Reference Documents
Click on a button below to view the PPS Homes, LLC rate schedule, download our "Preparing to Lease" pdf,  or if you are currently using PPS Homes, LLC, you can log into the Owner Services portal to view all your home leasing information.